Cutter Kind:
Straight Metal Blade
Mowing Requirements:
Ground Type
Usage:
Common Lawn, Forest Lawn
Power Source:
Petrol / Gas
Engine Type:
Singer Cylinder, 2-Stroke
Power(Kw/Rmin):
2.2kw/6500
Blade:
3t, 40t, Nylon Cutter
Transport Package:
Carton Packing
Specification:
35.5x30x28cm+169x11x12cm
Yongkang Legend Garden Machinery Factory
10+Â 
Years Professional Supplier of Garden tools/Agricultural Machinery
Earth auger/brush cutter/mini cultivator/water pump/hedge trimmer/weeder/rice harvester for sale
PRODUCT DESCRIPTIONS:
68cc rotatable handle gasoline brush cutter big power brush cutter grass trimmer
Name:

 brush cutter

Bonding speed:

 4000 ± 200 r/min

Model:

 CQ7004

Oil/Fuel mixture ratio:

 1:25

Engine model:

 1E48F

Engine type:

 2-STROKE

Power:

 2.2KW

Working pole thickness

 26/28MM

Displacement:

 68CC

Package dimension:

35.5x30x28cm

Idling speed:

 3000 ± 200 rpm

Blade

3T,40T,Nylon cutter
Delivery Detail:Â 
1.Sample one week 
2.Normal order:20-25 days after receipt the prepayment
 
High efficient to cut the rice/wheat,save effort and convenient.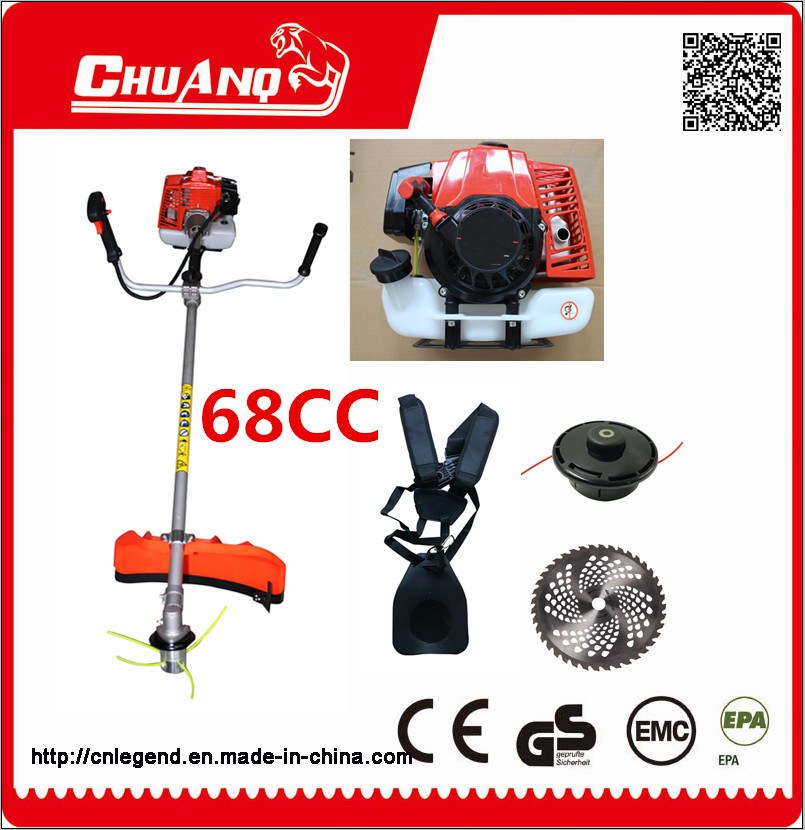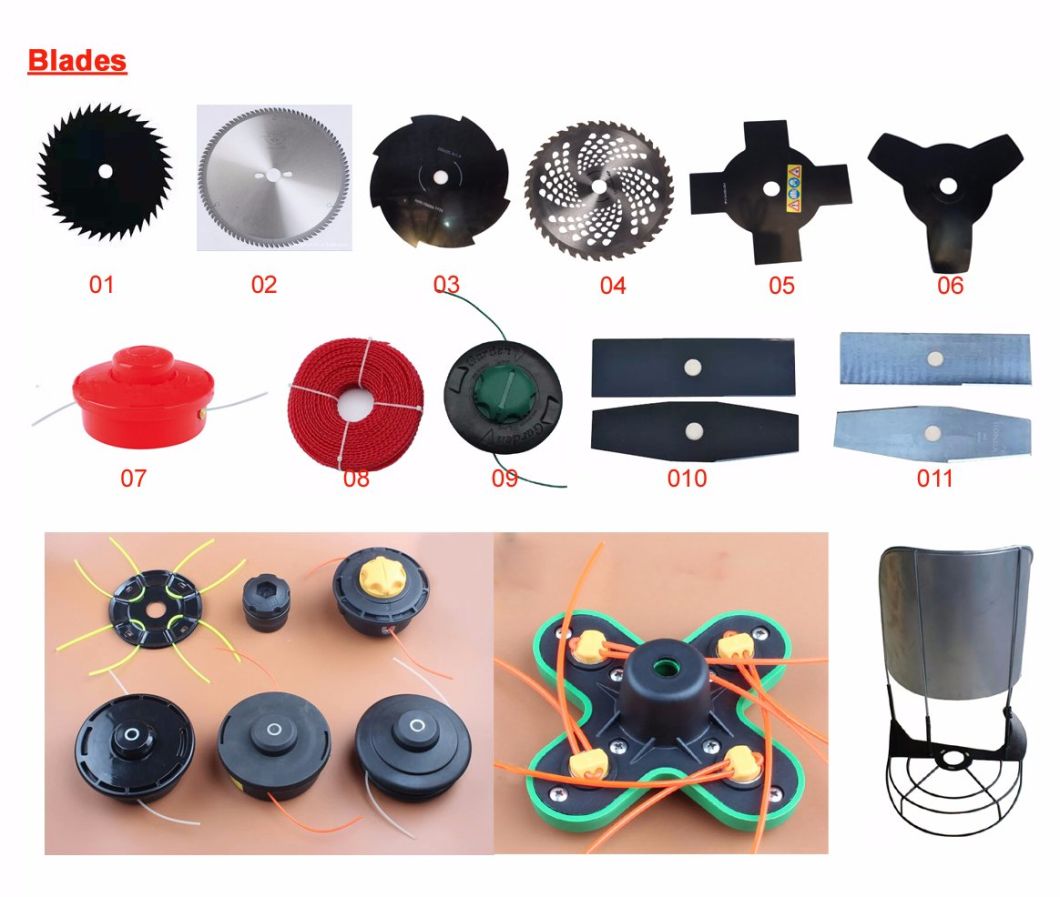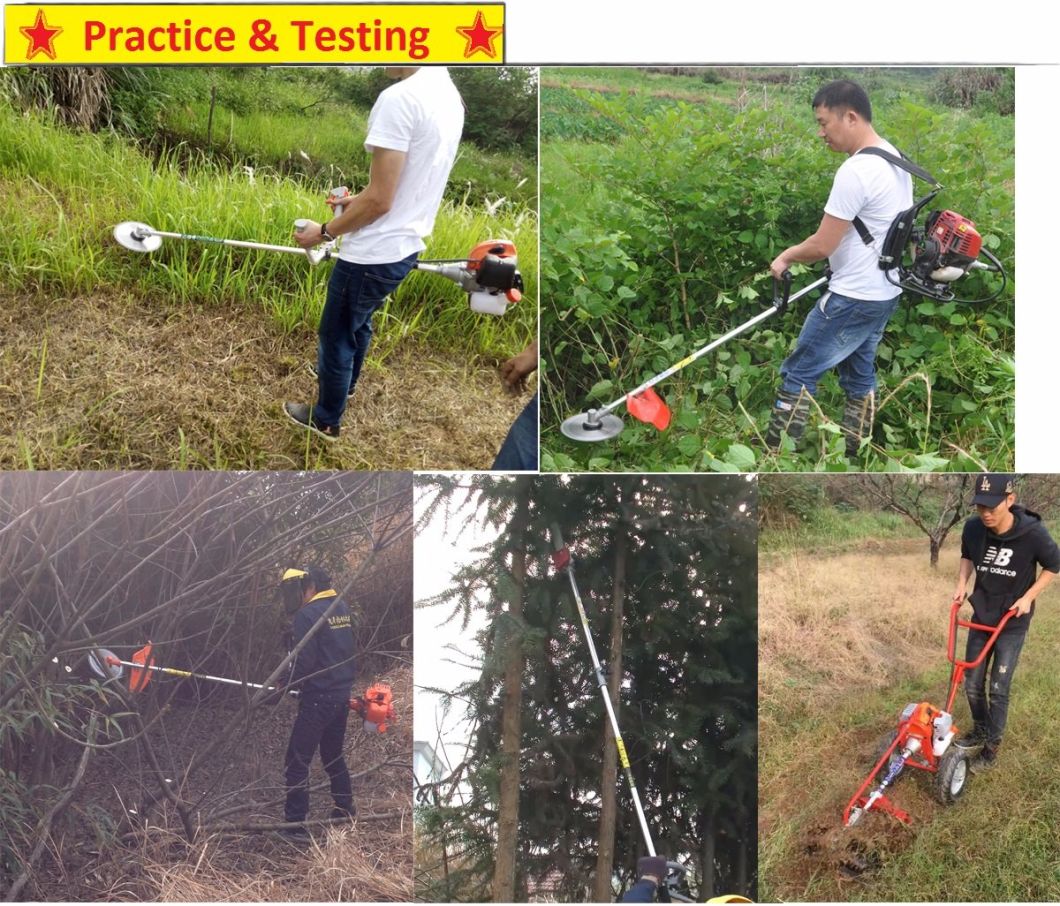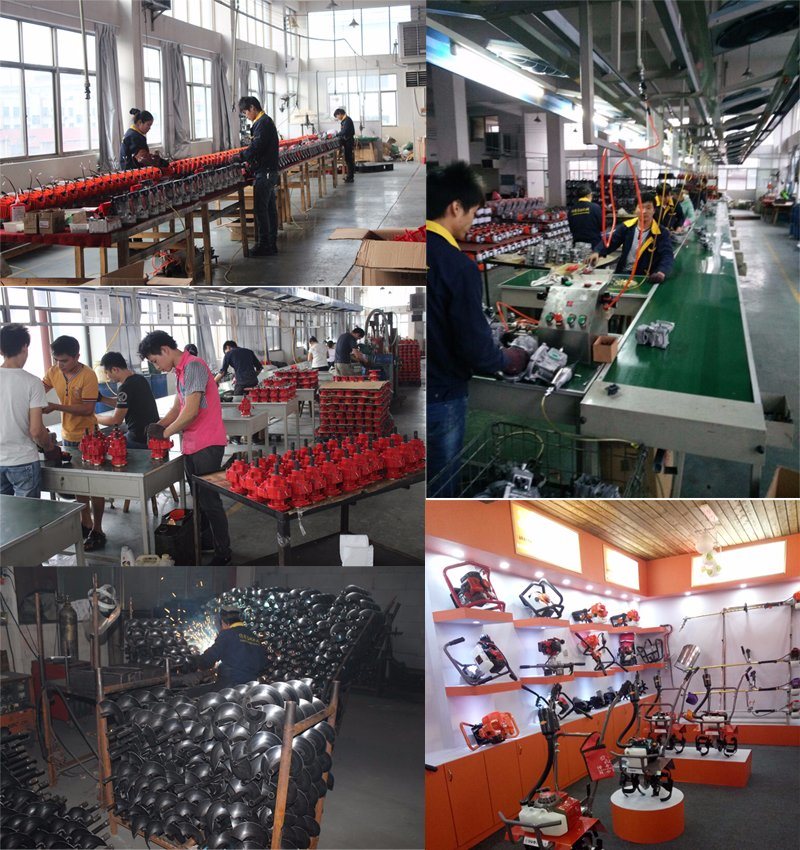 Suitable: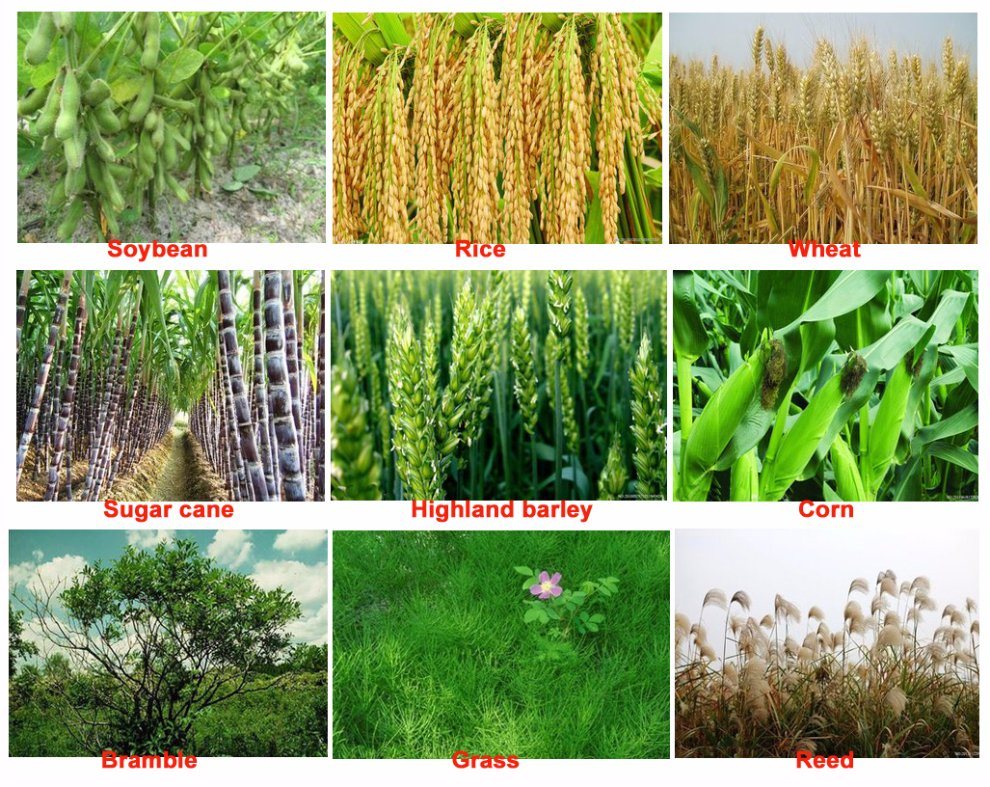 The Feature of brush cutter:
 
High efficiency:Â generally one lawn mower can cut the grass above 8*667m2,it's efficiency amount to 16 times than labor power.
 
 
High benefits: because of lawn mower high rotating speed,good cutting effect,especially the high benefits to browse.General meet the requirements of weed about weeding 3 times a year.
 
 
Preserve soil and water: people use hoe weeding,always loosening the topsoil when hoeing,so cause the soil topsoil in some ways.But use the 
lawn mower weeding,just cut the ground part of weeds,almost no effect on the soil surface,plus the solid soil function of grass roots,it's high advantages to maintain water and soil
 
Increase in fertility:use lawn mower weeding, should to stay after weeds grow to a certain height,the weeds been cut down can covering the orchard,and as the organic fertilizer,increase soil fertility. 
 
Range of application: applicable to the plains and hills,terraces,orchards,triangle with the size block reeds,alfalfa grass, fish and other kinds of 
weeds,simple operation,high work efficiency.
 
The technical points of use the lawn mower:
use the lawn mower weeding,it's better to waiting the weed grow to 10to13cm.As the weed grow too high,should make two parts,cut the top advance,
then cut the bottom.
 
When use the lawn mower, should hold the hand by two hands,and keep a certain slop tend to the side of fruit trees,make the weeds been cut down as possible to on the fruit trees,open medium speed throttle,moving at a constant speed,can save fuel consumption and improve working efficiency.
 
 
Grass cutter blades efficiency:
 
(1)Two tooth blade:suitable for cutting low and soft weed,big cutting diameter(it is safe in the operating)
 
(2)Three tooth blades:suitable for cutting high and soft weed ,practical and economical
 
(3)Four tooth blades:suitable for cutting high and soft weed(balance,small shaking,cutting effect more smooth)
 
(4)Eight tooth blades:suitable for cutting low and soft weed(balance,small shaking,cutting effect more smooth)
 
(5)40 tooth blades:suitable for cutting more hard weed and shrub(shrub diameter about 1.5cm to 2.0cm)



How to Order Our Product
 
Payment Terms: 30% T/T deposit,70% before the shipment
100% of the T/T before for sample
 
 
Why choose us ?
 
Innovation
 
 
We guaranteed as we are professional experienced factory and we have professional designers. We are specialized in the innovation, design and continual research to follow fashion and advanced trends.
 
 
Competitive Price
 
The quality is depend on the price, but competitive and reasonable price as we have cost advantages. 


Unbelievable Service

 We will provide outstanding service and the highest level of satisfaction.
 
 We could satisfy different customer's  requirements, the high quality, low price...
 
 We provide warm and friendly pre-sale, sale and after-sale service.


On time shipment
 
China most developed highway system and logistics deliver company make sure on time shipment.
 
 
This is our first order, how can IÂ trust your company?
 
We cooperate with Alibaba which is a trust able company, so you can buy our products safely. All of our products are checked by the third party. Before we send the item we will check it carefully by our self.
 
 
Choose us benefit yourself.
 
You are clever to choose our products, you will save time and money when you lo-gin our website, and it's worth buying our products.
 
Any questions please feel easy to contact us by online Trade Manager or email us. We will reply you within 24 hours.

 
Welcome to add my skype or whatsapp for more information,
and welcome to visit our factory.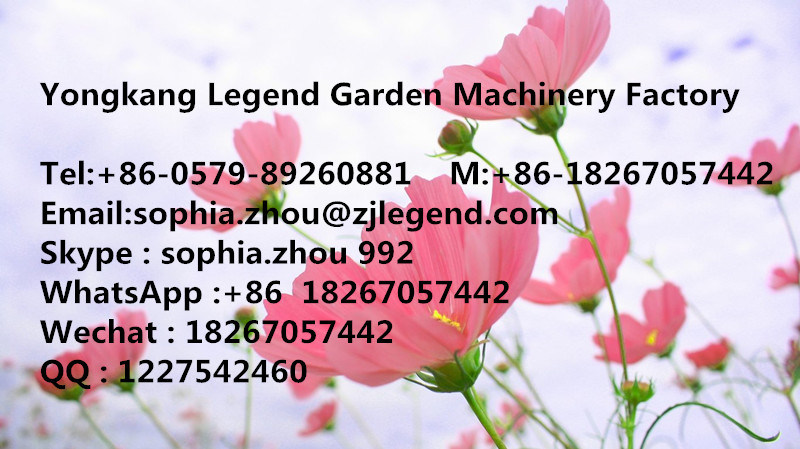 Hand Painted Stackable Teapot,Ceramic Handpainted Kettle,Hand Painted Stackable Mug
HongDian ceramic factory , http://www.czhdceramics.com